This page is the brochure for your selected program. You can view the provided information for this program on this page and click on the available buttons for additional options.
Ballyvaughan, Ireland
(Outgoing Program)
Featured
Program Terms:
Summer

Budget Sheets
Summer

There are currently no active application cycles for this program.
| | | | |
| --- | --- | --- | --- |
| APA Program Type: | Summer Programs | APA Advisor: | Jill Clemmons |
| Language of Instruction: | English | Minimum GPA: | 2.5 |
| Housing Options: | Apartment | Credit Type: | LSU courses & credit |
Art in Ireland 2017 |
As of 3/27/17, this program is currently full! Anyone who completes an application after this date will be placed on a waitlist
Art in Ireland is a summer studio program that is based at the Burren College of Art. The college, a cutting edge facility built in the courtyard of 16th Century Newtown Castle, offers an opportunity for focused activity that draws upon the unique landscape of the Burren. This places the students in a setting where they are simultaneously surrounded by both the vastness of the Burren and an ecology that is conducive to a huge variety of plant and animal life; a setting that will inspire much of the work that will be created.

From drawing and painting excursions that submerge students in the extraordinary landscape to site-specific sculptures created in the environment, the Burren will engage students in new ways of seeing and experiencing the making of art.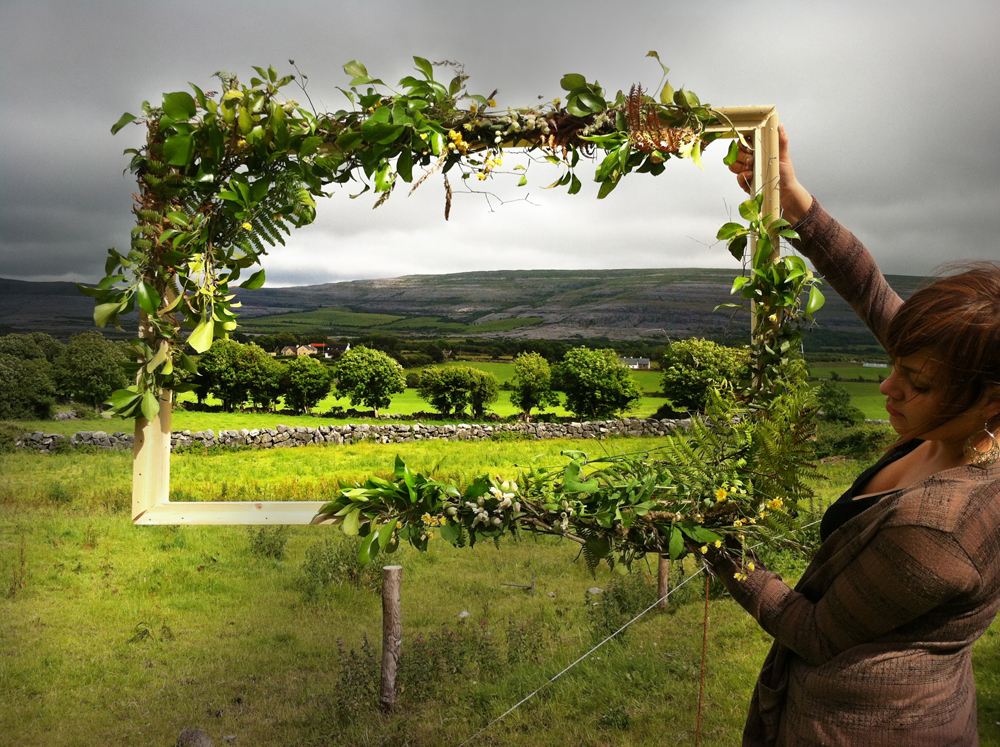 The Burren College of Art is located in Ballyvaughan, County Clare, a typical Irish village complete with cafes, restaurants, and pubs. There is traditional Irish music there and in the nearby village of Kilfenora, which students will visit as part of the program. Students will also take a trip to Galway to visit galleries and art centers and a two-day visit to the Aran Islands, off the Irish coast.

Program Director, Dr. Malcolm McClay, was born and raised in Ireland and maintains strong ties to the country, traveling back each summer to engage in lectures, exhibitions, residencies and collaborations. He brings this broad spectrum of knowledge and experience to the program, allowing students to get first-hand knowledge of contemporary art in Ireland and to experience an insider's view of Irish culture.
Want to see what the program's really like?
Check out the video made by a 2015 participant:

Dates & Costs
Start Date
End Date
Program Fee
LSU Tuition & Fees (undergraduate, 6 hrs)
LSU Tuition & Fees (graduate, 6 hrs)
June 2
July 1
$3,900

instate: $2,509

out of state: $6,613

instate: $2,946
out of state: $7,194
Program Fee Includes
Housing

All meals

Bus to/from the Shannon Airport

Shuttle bus between housing and the Burren College of Art on class days

Transportation to/from Galway and the Aran Islands

Fieldtrips and cultural events

A ceili (Irish folk dancing) in Kilfenora, including dance lessons for students

Hike of Blackhead

Day trip to Galway galleries and art centers

Two nights on the Aran Islands

Tour guides and guest lecturers, including an evening of storytelling with one of the few remaining seanchaithe (traditional storyteller/historian) in Ireland

Health insurance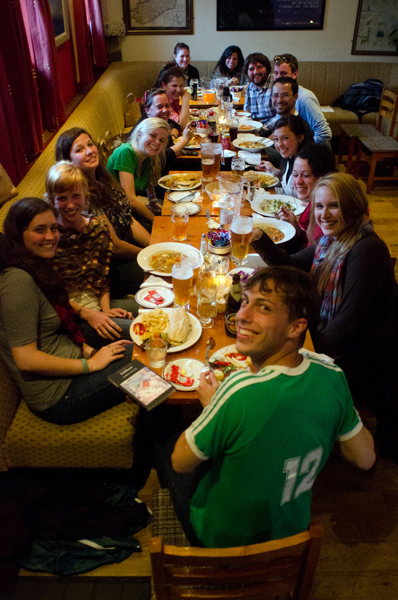 Housing: Students on the Art in Ireland program are housed in apartments, with several students from the program housed in each apartment. Each apartment has a kitchen with appliances and high speed internet. Laundry facilities are avilable onsite. Bedding is provided, but towels are not. The housing is a short walk from the College.

Meals: The program will provide weekly trips to the grocery store and will stock the kitchens of each apartments, so that students are able to prepare their own meals and cook for themselves for breakfast and dinner. Groceries will be purchased by the Program Director.

For lunches, students will have a meal plan that will enable them to eat in the café at the College. The café provides generous portions and healthy meals and has vegetarian options available. On the excursions, the Program Director will arrange meals for students.

Suggested Packing Items:
Waterproof raincoat
Clothes you can layer (hoodies, t-shirts, jeans). You don't need fancy clothes for any of the planned activities!
Towel and washcloth
Program Fee Does NOT Include
Airfare to/from Ireland
Spending money
Tuition: You must pay tuition and fees for all courses you take through LSU. The tuition you pay is based on whether or not you are a resident of Louisiana. If you are an out of state student, you will pay out of state tuition for all courses you take through LSU, including courses on the Art in Ireland program.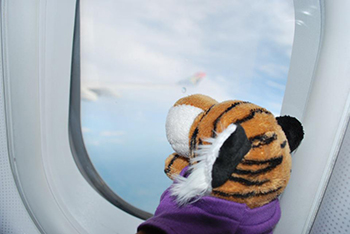 Airfare: Each student arranges his/her own roundtrip airfare. Do NOT purchase airfare until you are told to do so by your Program Director, Prof. McClay.

Once you are told to buy airfare, you should plan to land at Shannon Airport on the morning of Saturday, June 3. To do so, you will need to leave the US on Friday, June 2. A bus from the Burren will pick you up at the airport.

The bus will take you back to Shannon Airport on Friday, July 1.


Spending money: Although most meals are provided, you should plan for additional expenditures, such as snacks and souvenirs. Students should budget €100 (Euros) per week in spending money (approximately $150). You should plan to bring your spending money to Ireland on a debit or credit card. Do not bring travelers' checks!

Don't forget to call your bank and let them know that your card will be used in Ireland and the dates you will be there, so that they don't block your card for suspicious charges once they see purchases from Ireland showing up on your card. Although there is no bank in the town of Ballyvaughan, you will have access to atms, so that you will be able to get cash from your card while you're in Ireland.
Courses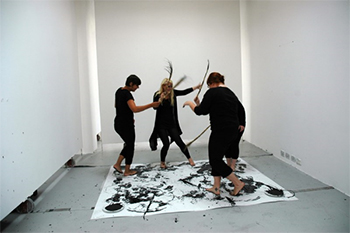 While each course that is taught as part of Art in Ireland is separate and has its own syllabus, calendar, and learning outcomes, the courses share the same cultural events. When the group goes on a hike, the watercolor students are painting, the sculpture students are drawing, and the photo students are photographing. All students get to experience the same places, yet each student responds in a different way, depending on his/her discipline.
Uninterrupted focused time is one of the most important things the Burren College of Art offers. The unique landscape simultaneously surrounds students with a vast emptiness and an ecology that is conducive to a huge variety of fauna. The Burren becomes the inspiration for must of the work made there.
| Course | Description | Prerequisites |
| --- | --- | --- |
| ART 1012 | Three-Dimensional Design | none |
| ART 1762 | Beginning Sculpture | ART 1012 |
| ART 2883 | Water Media Painting | ART 1847, 1848, 1849 |
| ART 4020 | Special Topics in Studio: Digital Archive | ART 4055 |
| ART 4741.001 | Special Studies in Sculpture: Site Intervention | ART 1012, 1762, 2761 |
| ART 4741.002 | Special Studies in Sculpture: Independent Study | ART 1012, 1762, 2761 |
| ART 4884 | Advanced Painting/Independent Study | ART 4881 |
| ART 7700 | Graduate Sculpture | must be a graduate student |
Students must take two courses (six credit hours).

You must meet all pre-requisites for the courses you sign up to take in Ireland. Prerequisites are listed in the LSU Course Catalog.
Itinerary
| | |
| --- | --- |
| May 3 | Summer fee bills available via myLSU |
| May 13 | 10:00am Parents' Orientation |
| May 18 | Summer fee bills are due |
| June 2 | Depart the US |
| June 3 | Arrive at Shannon airport; shuttle bus to the Burren |
| June 4 | Free day to explore |
| June 5 | Fieldtrip: guided tour of the Burren |
| June 6 | Light drawings at Bishop's Quarter Beach |
| June 7 | Storyteller event |
| June 8 | |
| June 9 | |
| June 10 | |
| June 11 | |
| June 12 | |
| June 13 | Aran Islands |
| June 14 | Aran Islands |
| June 15 | Aran Islands |
| June 16 | Free weekend to travel |
| June 17 | Free weekend to travel |
| June 18 | Free weekend to travel |
| June 19 | Light drawings at Bishop's Quarter Beach |
| June 20 | |
| June 21 | Hike on Blackhead |
| June 22 | |
| June 23 | Fieldtrip to Galway |
| June 24 | |
| June 25 | Fieldtrip: Ceili at Kilfenora |
| June 26 | |
| June 27 | |
| June 28 | |
| June 29 | Artists' reception |
| June 30 | |
| July 1 | Bus to Shannon airport; return home or continue to travel on your own |
| Aug 2 | Grades are available via myLSU |
Please note: Itinerary is tentative and subject to change
Eligibility & Withdrawal

In order to be eligible for Art in Ireland, you must:
Have a cumulative GPA of 2.5 (undergraduate) or 3.0 (graduate students).
Be at least 18 years old by the first day of the program
Not be on disciplinary or scholastic probation
Have the prerequisites for the courses you take
Application Deadline
March 31, 2017
Although the application deadline is March 31, you are advised to register early in order to secure a spot in the program. The program will fill on a first come, first served basis from those who meet the eligibility requirements.

Deposit: A $500 deposit will be placed on your LSU billing statement at the time that you apply to the program. Students at other universities must send in a check or money order (made payable to "Louisiana State University") for the $500 deposit along with their applications.
The $500 deposit is nonrefundable after February 3, 2017.
Payment Deadlines: the $500 deposit is put on your billing statement and is due at the time that the charge appears. The rest of the program fee (minus the $500 deposit) and the tuition/fees for the courses will appear on your summer fee bill. Those fee bills are available via myLSU on May 3 and are due on May 18.

If you withdraw from the program: After February 3, you will be responsible for making payments on your study abroad program, even if you do not go on the program. The amount that you will owe is based on the date on which you withdraw. The schedule of payments is:
| Date | Withdrawal Costs |
| --- | --- |
| Withdrawal after February 3, 2017 | $500 deposit is non-refundable |
| Withdrawal after March 3, 2017 | $500 deposit and $500 payment will be paid |
| Withdrawal after March 31, 2017 | $500 deposit and $1,000 payment will be paid |
| Withdrawal after April 21, 2017 | $500 deposit and entire program fee will be paid |
Parents:
Have questions about the study abroad process? Want to ask questions? We have a Facebook group just for parents of students going on our summer programs! Join us
here
.