This page is the brochure for your selected program. You can view the provided information for this program on this page and click on the available buttons for additional options.
Fez, Morocco
(Outgoing Program)
Featured
There are currently no active application cycles for this program.
APA Program Type:
Summer Programs
APA Advisor:
Jill Clemmons
Language of Instruction:
Arabic, English
Minimum GPA:
2.5
Housing Options:
Hostel/Hotel
Language Prerequisite:
2 semesters of language
Credit Type:
LSU courses & credit
LSU in Morocco 2017 |

Morocco is a rich site of conflict, coexistence, and accommodation between Islamic civilization and the West. The medieval city of Fez, a UNESCO world heritage site, is the unofficial cultural capital of Morocco and agurably the heart of Morocco's Arab identity.

The internal diversity of the Arabic-Islamic side of Moroccan culture is one of its most compelling attributes. Students will observe and analyze past and present-day cultural interactions between ethnic Arabs, indigenous Amazigh (Berber), and black African populations. The representation of Jews, Christians, and Muslims in Morocco's religious history and the imprint that these religious ideologies have left upon its physical environment will be highlighted by program faculty.

LSU in Morocco gives students the opportunity to make significant strides in their study of Arabic. The intensive study of Arabic is the heart of the program. In addition to language courses, students will also be able to take courses in English on the culture of the Middle East and Morocco. These courses are designed to give students the opportunity to interact wtih locals people from various backgrounds
Dates & Costs
Start Date
End Date
Program Fee
LSU Tuition & Fees
(undergraduate, 6 hours)
May 29
June 27
$2,995
instate: $2,509
out of state: $6,613
Program Fee Includes
Housing in double rooms at the Hotel Zalagh
3 meals/day
Fieldtrips and cultural events
Ground transportation in Morocco
Transportation to/from the Casablanca International Airport
Health insurance
In the event of an unfavorable exchange rate, some activities may be canceled or changed

The Hotel Zalagh is located in the New City section of Fez. Breakfast daily will be eaten at the hotel; lunch and dinner will be eaten in local restaurants.

Program Fee Does NOT Include
Airfare to/from Morocco
Spending money
Tuition: All students must pay tuition and fees for all courses taken through LSU. The tuition you pay is based on whether or not you are a resident of Louisiana. If you are an out of state student, you will pay out of state tuition and fees.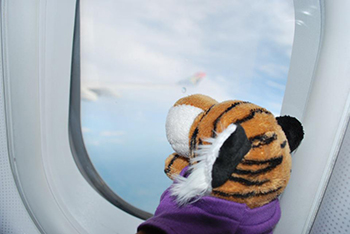 Airfare: Each student arranges his/her own roundtrip airfare. You will be notified by Dr. Khannous (your Program Director) when you should purchase airfare. Some students choose to fly with another student on the program. You will have the chance to meet the other students and hear more details about purchasing aifare at the program orientation, usually held during spring semester. Students should plan to fly into and out of Casablanca International Airport. Transportation from the airport to the hotel (and back to the airport at the end of the program) will be provided.

Spending money: Although all meals are provided, you should plan for additional expenditures, such as snacks, souvenirs, and nights out with friends.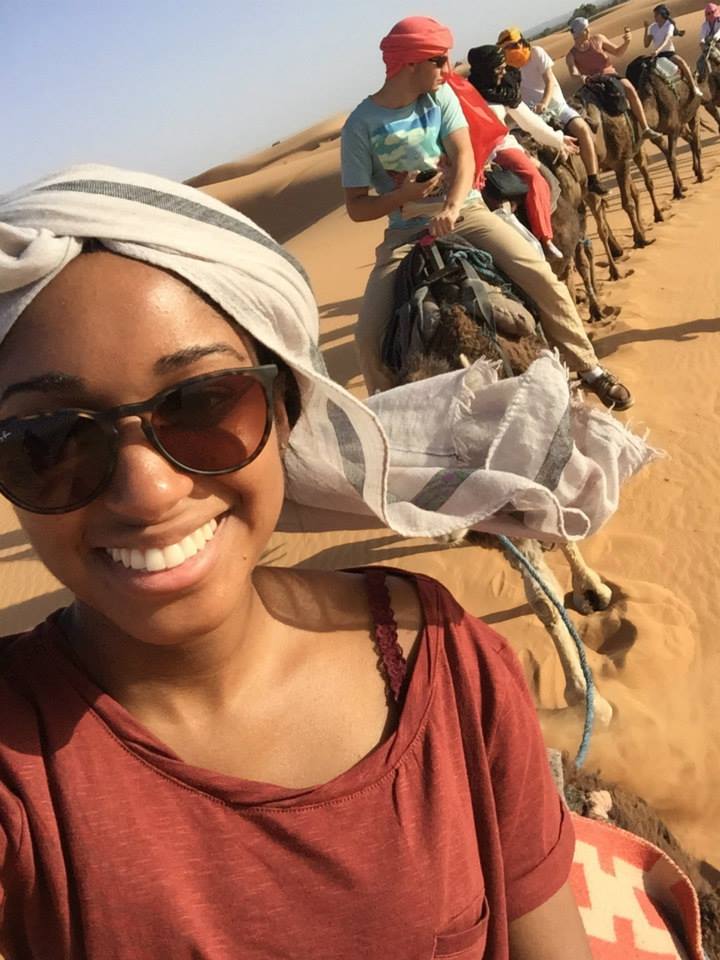 Courses
ARAB 2080
- Arabic Conversation
In order to take this course, students must complete ARAB 1102 with a grade of "C" or better before summer 2017.
LSU in Morocco offer instruction in Standard Arabic, not Moroccan Arabic. This is because Standard Arabic is used throughout the Arabic world and is the instruction students need in order to further their Arabic instruction through LSU's foreign language program.
INTL 3992
- Study Abroad Middle East: The Traditional Market and the Moroccan City
This course will visit the old medinas of Fez, Meknes, and Marrakesh, which will serve as the settings for discussions on the souk and its invfluence on the city. Students will be able to observe first-hand the dichotomy between encroaching global goods and traditional goods, which will underscore the paradoxical nature of the city of Fez.
INTL 4997
- Food and Culture: The Moroccan Experience
Examine the importance of food in Morocco through its representations in different forms in popular culture, including movies, magazines, and social media. Explore the role that food plays in constructing ethnic, gender, and class identities. Delve into the dramatic changes in diet and lifestyle that are occurring in Morocco as a result of globalization.
| Course | Description |
| --- | --- |
| ARAB 2080 | Arabic Conversation |
| INTL 3992 | Study Abroad Middle East: The Traditional Market and the Moroccan City |
| INTL 4997 | Food and Culture: The Moroccan Experience |
Please note: Students must meet the prerequisites for courses taken. Please consult the LSU Course Catalog to determine the course equivalencies.
Itinerary
| | |
| --- | --- |
| April 29 | 10:00am Parents' Orientation (143 Coates Hall) |
| May 3 | Summer fee bills available via myLSU |
| May 18 | Summer fee bills due |
| May 25 | |
| May 26 | |
| May 27 | |
| May 28 | |
| May 29 | Depart the US |
| May 30 | Arrive in Casablanca; travel to Fez |
| May 31 | |
| June 1 | |
| June 2 | |
| June 3 | |
| June 4 | |
| June 5 | |
| June 6 | |
| June 7 | |
| June 8 | |
| June 9 | |
| June 10 | |
| June 11 | |
| June 12 | |
| June 13 | |
| June 14 | |
| June 15 | |
| June 16 | |
| June 17 | |
| June 18 | |
| June 19 | |
| June 20 | |
| June 21 | |
| June 22 | |
| June 23 | |
| June 24 | |
| June 25 | |
| June 26 | |
| June 27 | leave Fez; arrive in Casablanca; fly home or leave to travel on your own |
| Aug 2 | Grades are available via myLSU |
Please note: Itinerary is subject to change
Faculty
Faculty Member
Department
Photo
Dr. Touria Khannous
Program Director
Foreign Languages and Literatures
Eligibility & Withdrawal
In order to be eligible for LSU in Morocco, you must:
Complete ARAB 1102 with a grade of C or better before summer 2016
Have a cumulative GPA of 2.5 (undergraduate) or 3.0 (graduate students)
Be at least 18 years old by the first day of the program
Not be on disciplinary or scholastic probation
Have the prerequisites for the courses you take
NOTE: This program is open to students from all disciplines. Qualified applications from other insitutions are also welcome.
Application Deadline
March 31, 2017
Although the application deadline is March 31, you are advised to register early in order to secure a spot in the program. The program will fill on a first come, first served basis from those who meet the eligibility requirements.

Deposit: A $500 deposit will be placed on your LSU billing statement at the time that you apply to the program. Students at other universities must send in a check or money order (made payable to "Louisiana State University") for the $500 deposit, along with their applications.
The $500 deposit is nonrefundable after February 3, 2017.
Payment Deadlines: the $500 deposit is put on your billing statement and is due at the time that the charge appears. The rest of the program fee (minus the $500 deposit) and the tuition'fees for the courses will appear on your summer fee bill. Those fee bills are available via myLSU on May 3 and are due on May 18.

If you withdraw from the program: After February 3, you will be responsible for making payments on your study abroad program, even if you do not go on the program. The amount that you will owe is based on the date on which you withdraw. The withdrawal schedule is:
| Date | Withdrawal Costs |
| --- | --- |
| Withdrawal after February 3, 2017 | $500 deposit is non-refundable |
| Withdrawal after March 3, 2017 | $500 deposit and $500 payment will be paid |
| Withdrawal after April 31, 2017 | $500 deposit and $1,000 payment will be paid |
| Withdrawal after April 21, 2017 | $500 deposit and entire program fee will be paid |
Parents:
Have questions about the study abroad process? Want to ask questions? We have a Facebook group just for parents of students going on our summer programs! Join us
here
.
Arrive in Casablanca; travel to Fez