This page is the brochure for your selected program. You can view the provided information for this program on this page and click on the available buttons for additional options.
Politics and Media in Europe
Bayeux, France;
Berlin, Germany;
London, United Kingdom;
Paris, France;
Prague, Czech Republic;
Strasbourg, France
(Outgoing Program)
Featured
Dates / Deadlines: - unrelated header
Dates / Deadlines:
There are currently no active application cycles for this program.
Fact Sheet: - unrelated header
Fact Sheet:
Program Description:
Program Description:
Politics and Media in Europe 2018
What are you doing this summer?
You could explore the role of print and electronic media in politics while traveling to several major capital cities in Europe.

You could examine strategies used by the government, political parties, political consultants and activists to influence the news media.

You could visit London, Paris, Strasbourg, Berlin, and Prague!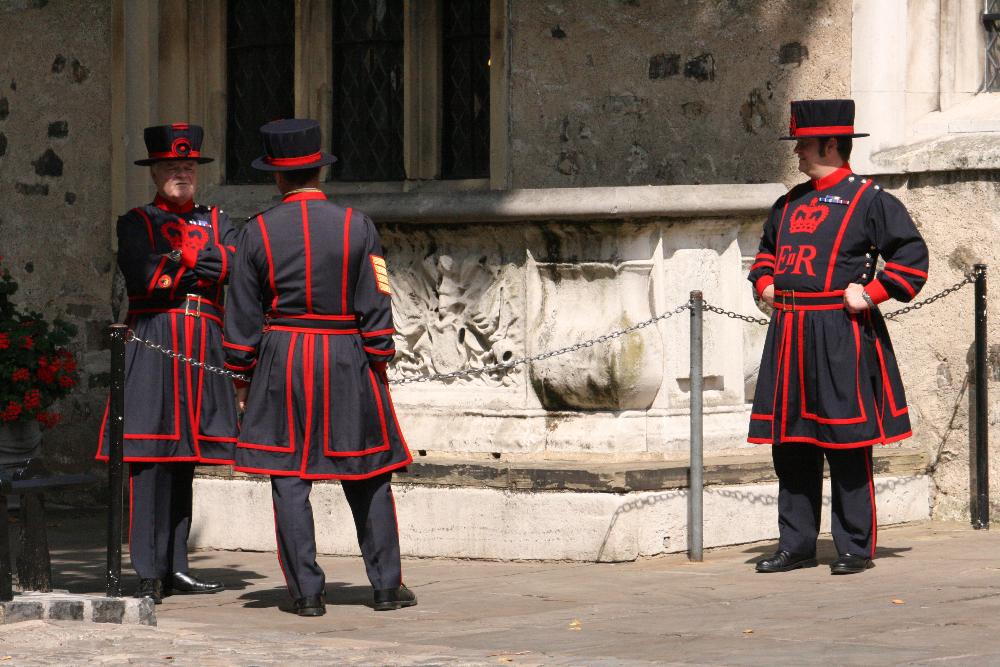 London: One of the world's foremost global cities with deep roots in media, education, finance, international commerce, entertainment, and education.

You'll visit the Tower of London, where spit-shined Beefeaters guard the Crown Jewels; The British Museum, with more than 8 million objects spanning the world's cultures; Westminster Abbey, the setting of the coronation since 1066; The British Parliament; The University of Oxford, and other historic sites.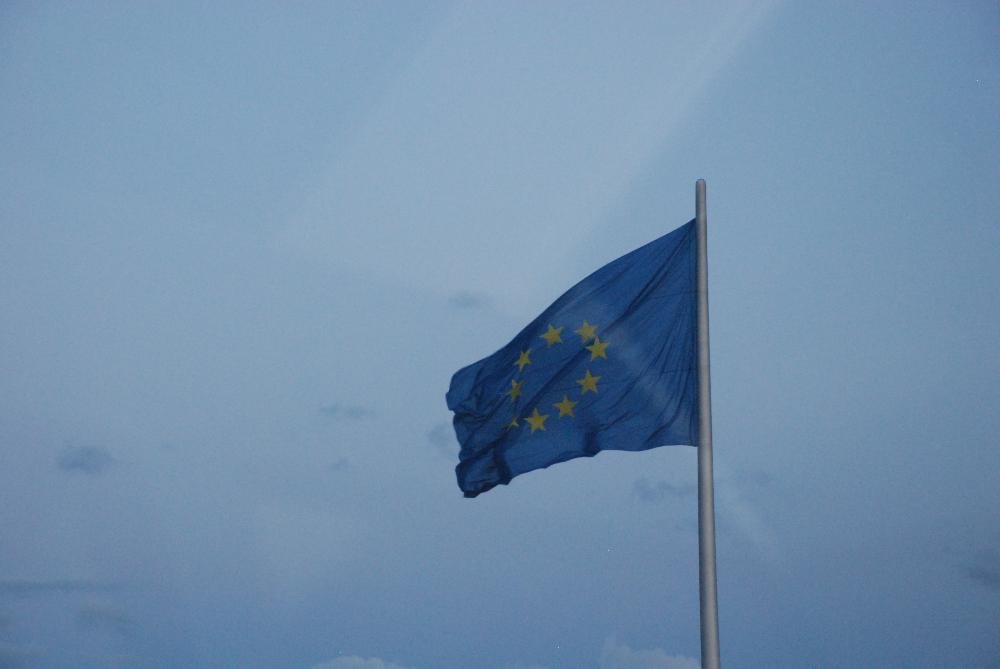 Strasbourg: We'll spend three days in historic Strasbourg, the seat of the European Parliament and the home of the International Institute of Human Rights. The historic city center, Grande Ile, classified as a World Heritage site by Unesco, dates back to 12 BC. Franco-German history abounds in Strasbourg. Although violently disputed throughout history, the city has served as a bridge of unity between France and Germany for centuries.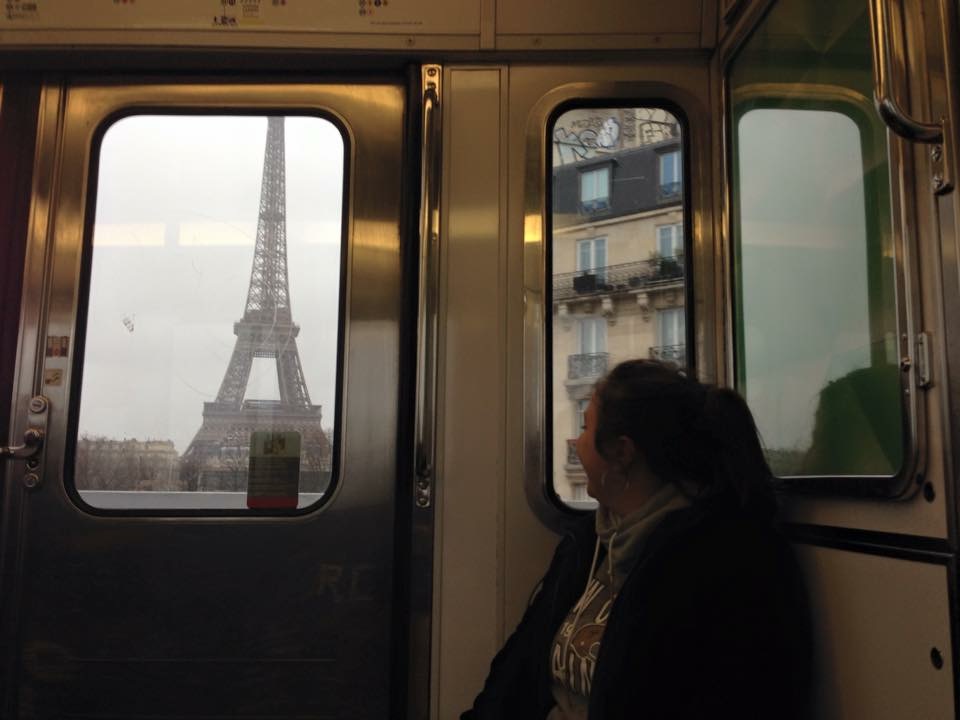 Paris: You'll spend six days touring Paris and the surrounding areas. Our itinerary includes visits to the Musée d'Orsay, the Louvre, the Eiffel Tower, the Cathedral Notre-Dame de Paris, the Île Saint-Louis, and more.

Our stop in Paris also will feature a one-day excursion to the beaches of Normandy, site of the largest seaborne invasion in history that began the liberation of France and Europe from Nazi control.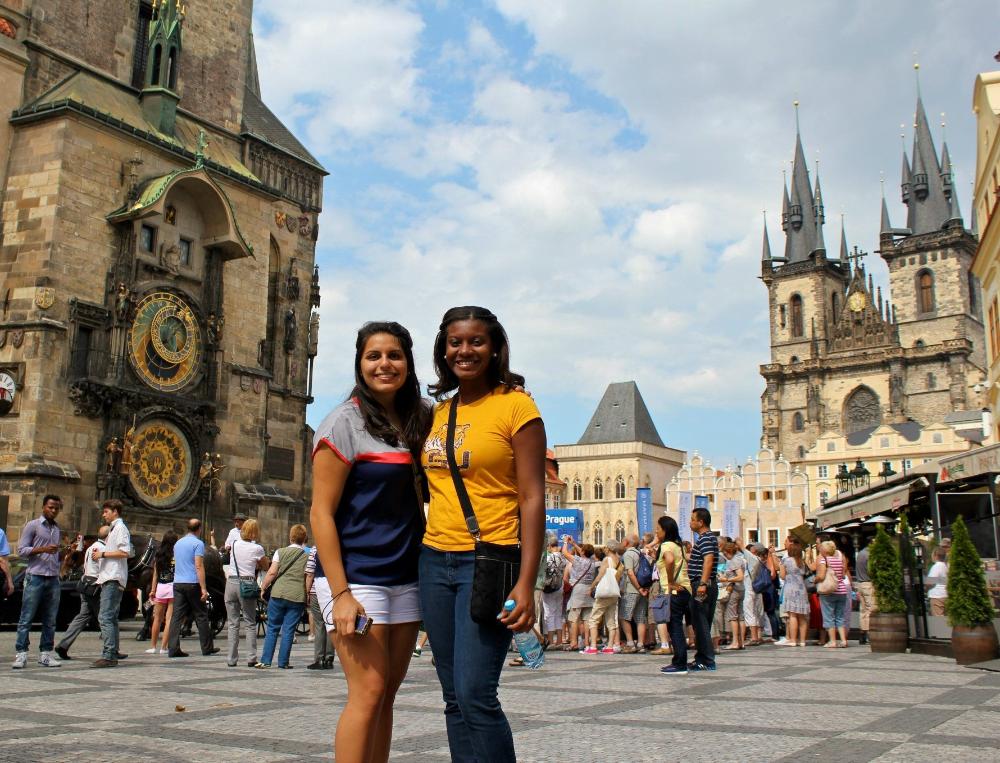 Prague: Prague's "Velvet Revolution" of 1989 freed the city from 41 years behind the Iron Curtain and spurred Prague's development as one of the world's most popular tourist destinations. You'll tour the Museum of Communism, the Prague Castle, the Charles Bridge, and the Franz Kafka Museum.

Because Prague suffered far less damage from World War II bombing, our walking tour of the city will reveal one of the world's most pristine collections of architecture - Romanesque, Gothic, Renaissance, Baroque, Neoclassical, and ultra modern.
How will study abroad benefit you in the future?
Join our Facebook group! Find us here!

Dates & Costs
Start Date
End Date
Program Fee
LSU Tuition & Fees
(Undergraduate, 6 hours)
LSU Tuition & Fees
(Graduate, 6 hours)
June 2
June 30
$3,850
instate: $2,784
out of state: $6,888
instate: $3,323
out of state: $7,571
Program Fee Includes
Housing
Breakfast and some group dinners
Ground transportation in host cities
Fieldtrips and cultural events
Transportation between cities
Health insurance
London:
You'll stay at the
Phoenix Hotel
in Kensington. The hotel offers free wifi, continental breakfast and complimentary tea and coffee, and is a short walk from both the Bayswater and Queensway underground ("Tube") stations.
Normandy
: While visiting Normandy, you'll stay at the
Hotel Le Bayeux
, a charming hotel situated in the heart of Bayeux, in Calvados, Normandy. The hotel offers free wifi and flat screen tvs in each room.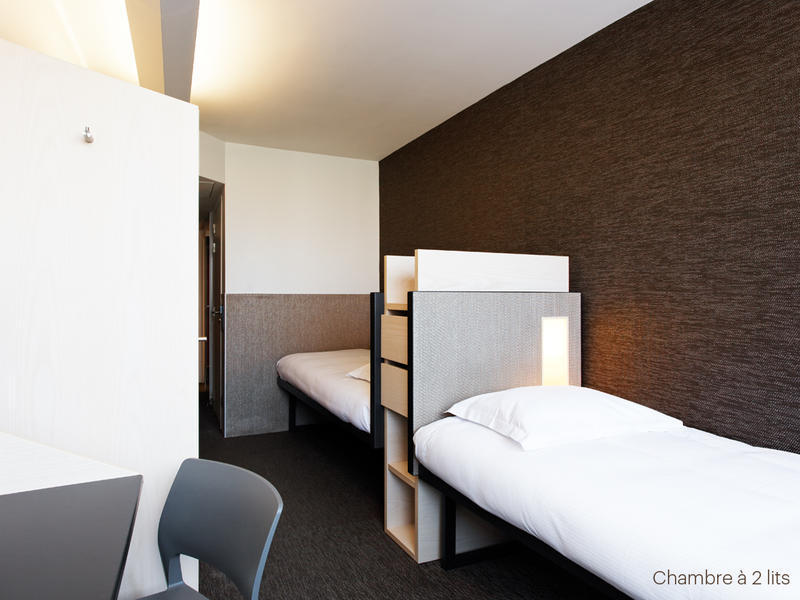 Paris
: In Paris, you'll live at the
FIAP Jean Monnet
. The FIAP (which has also been the home of LSU in Paris for many years) offers double and triple rooms with towels and linens provided. Each room has its own bathroom. There is a coin-operated laundromat inside the FIAP. Wifi is free in the lobby in 30 minute intervals. You can check out the FIAP's Facebook page
here
.
Strasbourg:
The
Ciarus Hostel
will be your home in Strasbourg. Fully renovated in 2014, each room has its own bathroom. Linens and towels are provided.
Berlin:
While in Berlin, you will stay at the
Circus Hostel
. It's right in the creative heart of Berlin, with art galleries, designer boutiques, museums, and restaurants in the neighborhood. The hostel offers free wifi, an in-house cafe, and weekly events for guests.
Prague:
For the final stay on your trip, you will live at the
Hotel Suite Home
in Prague. Voted one of the top five family hotels in the Czech Republic to TripAdvisor, the hotel is in the center of Prague, just minutes from the Old Town Square.
Program Fee Does NOT Include
Airfare to/from Europe
Spending money
Tuition and Fees: You must pay tuition and fees for all courses you take through LSU. The tuition you pay is based on whether or not you are a resident of Louisiana. If you are an out of state student, you will pay out of state tuition and fees for all courses taken through LSU.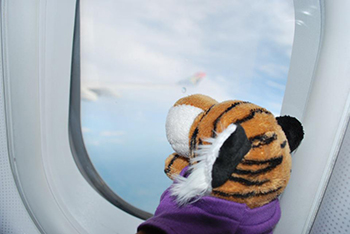 Airfare: Each student arranges his/her own roundtrip airfare. You should not purchase airfare until you're told to do so by Mr. Ritter, your Program Director.

Once you are told to purchase airfare, you should plan to arrive in London on June 3 (which means you will need to leave the US on June 2). Your return flight should be booked out of Prague, Czech Republic on June 30.

Spending money: Although some meals are provided, you should plan for additional expenditures, including meals not covered by the program fee, snacks, souvenirs, and outings with friends.
Courses
| Course | Description |
| --- | --- |
| MC 4090 | Media Ethics and Social Responsibility |
| MC 4103 | Comparative Media Systems |
All students on the program will take both courses.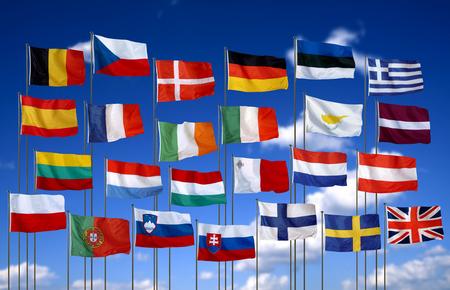 MC 4103 (Comparative Media Systems) - World mass media; news agencies, communication organizations, differing philosophies, international new flow and political, economic, cultural, and geographical influences.

During your time in each country, you will examine strategies used by government, political parties, and activists to influence the news media. You will examine mainstream and non-mainstream media outlets.

Writing assignments will be primarily related to European politics, media, and culture.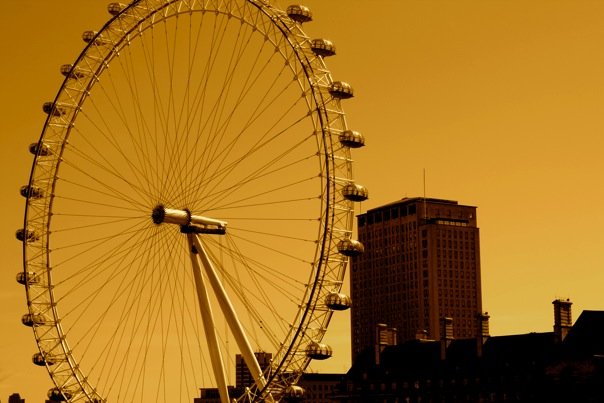 MC 4090 (Media Ethics and Social Responsibility) - This course will examine contemporary ethical issues related to the mass media and to provide an opportunity for students to develop critical thinking skills related to ethical thinking.

During your time in each country, you will compare cultural and practical differences in the approach to ethics as related to mass media and how to resolve common conflicts that arise in a global society.

Case studies and written assignments will emphasize comparisons between European and U.S. ethical standards in media. You'll look closely at emerging diversity issues, including immigration, and how they may impact moral reasoning in an international environment.
Itinerary
| | |
| --- | --- |
| May 2 | Fee bills available via myLSU |
| May 17 | Fee bills are due |
| June 2 | Depart the US |
| June 3 | Arrive in London; meet Prof Mann or Prof Ritter at Heathrow Airport; check into the Phoenix Hotel; afternoon free to explore; welcome dinner |
| June 4 | London |
| June 5 | London |
| June 6 | London |
| June 7 | London |
| June 8 | London |
| June 9 | Depart London; train to Paris and on to Bayeux; check into Hotel Le Bayeux |
| June 10 | Normandy Tour; travel to Paris; check into the FIAP |
| June 11 | Paris |
| June 12 | Paris |
| June 13 | Paris |
| June 14 | Paris |
| June 15 | Depart Paris; arrive in Strasbourg; check into the Ciarus Hostel |
| June 16 | Strasbourg |
| June 17 | Strasbourg |
| June 18 | Depart Strasbourg; train to Berlin; check into the Circus Hostel |
| June 19 | Berlin |
| June 20 | Berlin |
| June 21 | Berlin |
| June 22 | Berlin |
| June 23 | Berlin |
| June 24 | Berlin |
| June 25 | Depart Berlin; train to Prague; check into Hotel Suite Home |
| June 26 | Prague |
| June 27 | Prague |
| June 28 | Prague |
| June 29 | Prague |
| June 30 | Program ends; return home or continue to explore Europe on your own |
| Aug 1 | Grades are available via myLSU |
Please note: this itinerary it tentative and subject to change
Eligibility & Withdrawal

In order to be eligible for the program, you must:
Have a cumulative GPA of 3.0
Must have completed at least 45 credit hours
Be at least 18 years old by the first day of the program
Not be on disciplinary or scholastic probation
Have the prerequisites for the courses you take
NOTE: This program is open to students from all disciplines. Qualified applications from other institutions are also welcome.
Application Deadline
March 23, 2018
Although the application deadline is March 23, you are advised to register early in order to secure a spot in the program. The program will fill on a first come, first served basis from those who meet the eligibility requirements.

Deposit: A $500 deposit will be placed on your LSU billing statement at the time that you apply to the program. Students at other universities must send in a check or money order (made payable to "Louisiana State University") for the $500 deposit along with their applications.
The $500 deposit is nonrefundable after February 2, 2018.
Payment Deadlines: the $500 deposit is put on your billing statement when you are accepted into the program and is due at the time that the charge appears. The rest of the program fee (minus the $500 deposit) and tuition/fees for the courses will appear on your summer fee bill. Those fee bills are available via myLSU in early May and are due in mid-May (exact dates TBD by the Registrar).

If you withdraw from the program: After February 2, you will be responsible for making payments on your study abroad program, even if you do not go on the program. The amount that you will owe is based on the date on which you withdraw. The withdrawal schedule is:
| Date | Withdrawal Costs |
| --- | --- |
| February 2, 2018 | $500 deposit is non-refundable; student is obligated to pay for any non-refundable reservations the program has already paid, or is already contractually obligated to pay, on the student's behalf |
Parents:
Have questions about the study abroad process? Want to ask questions? We have a Facebook group just for parents of students going on our summer programs! Join us
here
.